ORGANIZATION OF
THORESEN - VINAMA CO., LTD
Started as Vinama Agencies in 1993 in Ho Chi Minh City, Vietnam, we are today a major player as a shipping-trading-logistics joint venture company. Our main shareholders are Thoresen Thai Agencies Bangkok, Elkem Chartering Oslo and Yamamizu Singapore.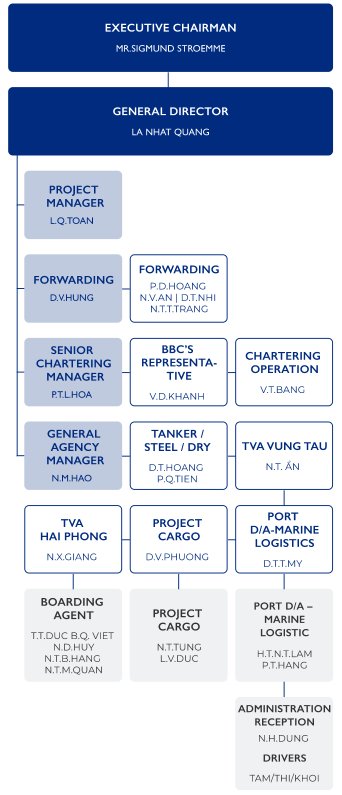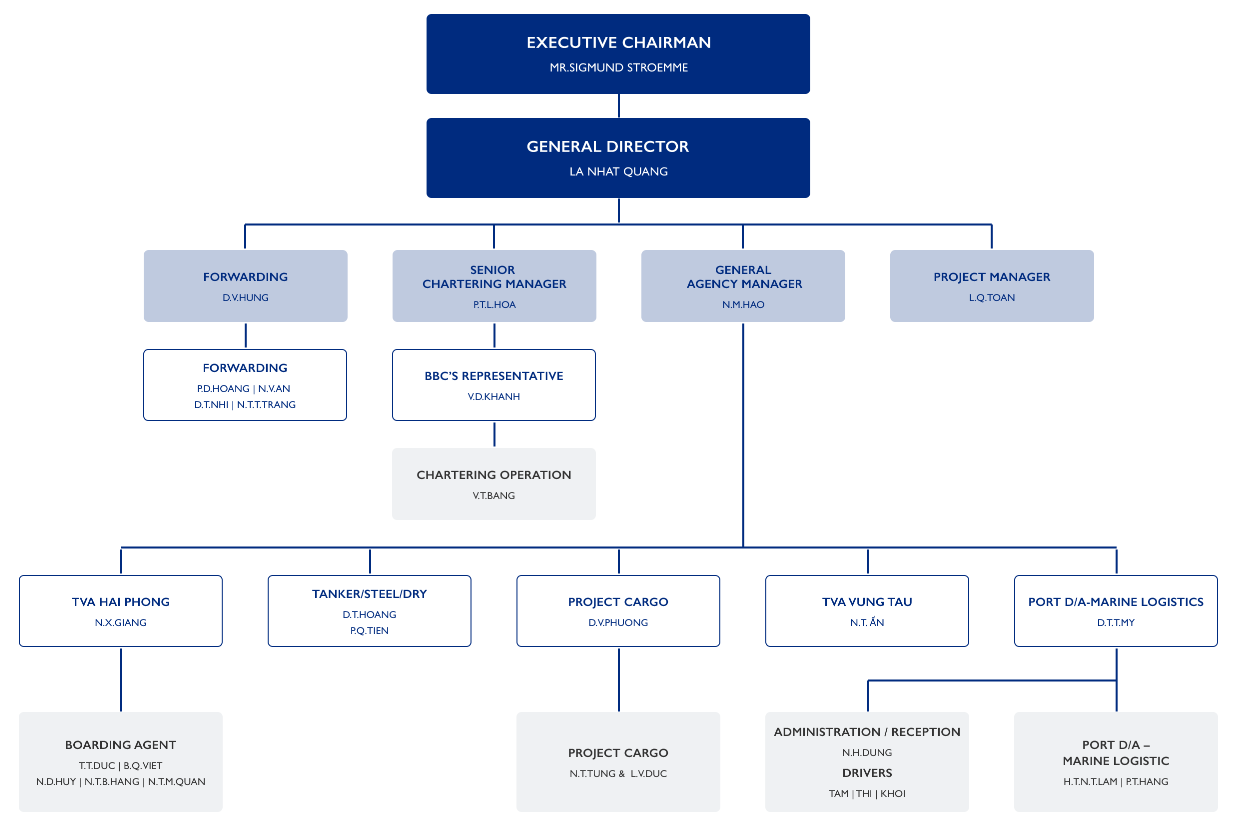 ORGANIZATION OF
THORESEN - VINAMA LOGISTICS CO., LTD
We have our own experienced marine logistics team, providing the full range of husbandry and logistics support service for our maritime and off-shore customers.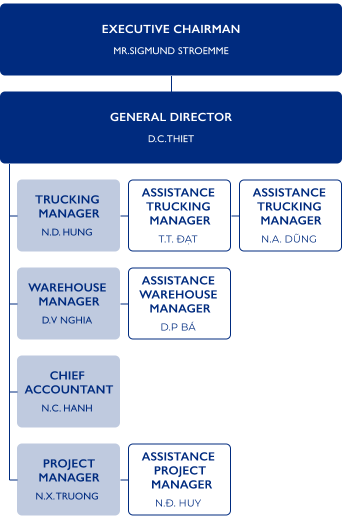 ORGANIZATION OF
THORESEN - VINAMA TUG JOINT STOCK COMPANY
Thoresen Vinama Tug JSC. (TVT) opened it operation in January 2020, and is a joint venture between Thoresen Vinama and NYK Lines, Japan, bringing local knowledge together with technical expertise.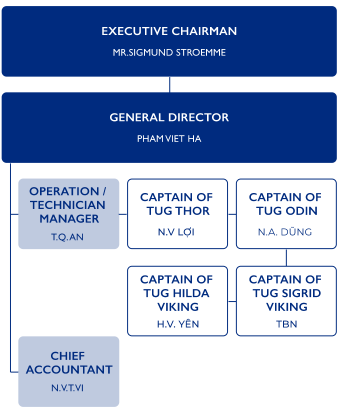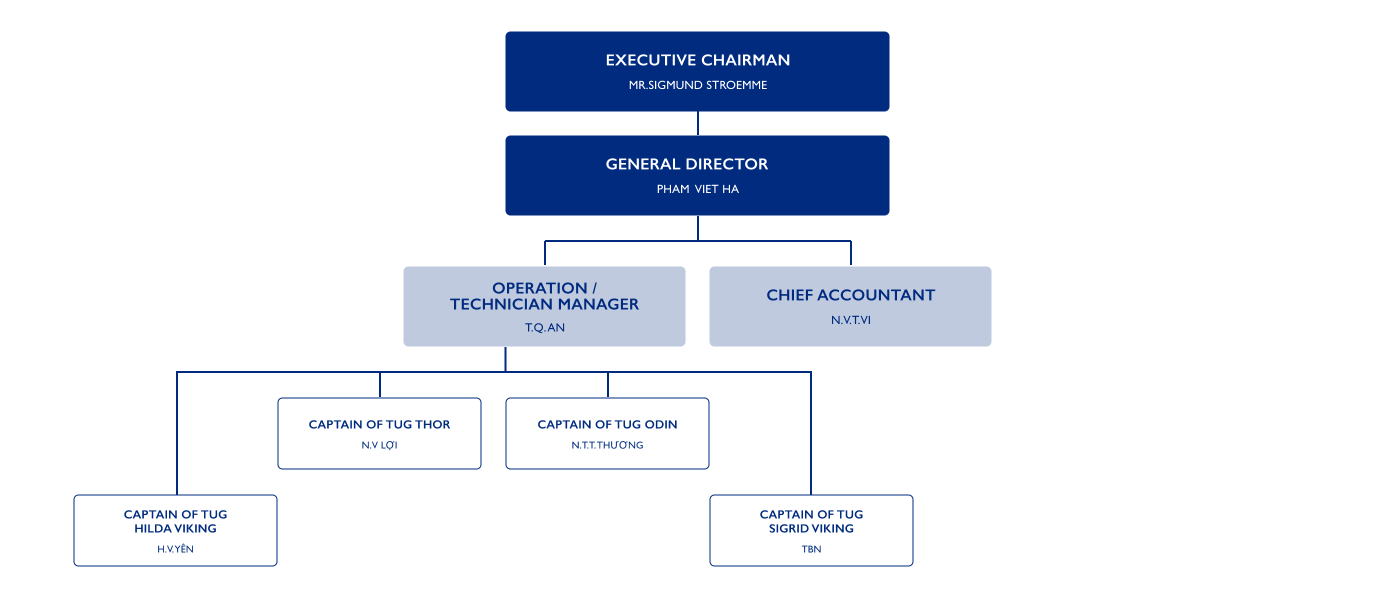 LEADERSHIP
Board of Directors and Management
Mr.Sigmund Stroemme
Executive Chairman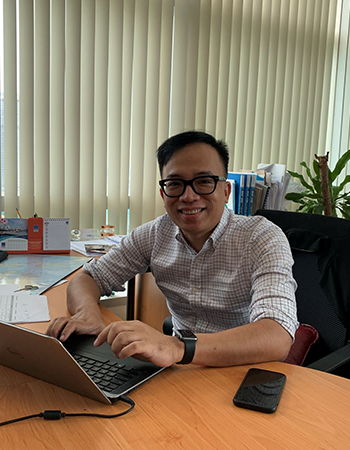 La Nhat Quang
General Director of Thoresen - Vinama Co., Ltd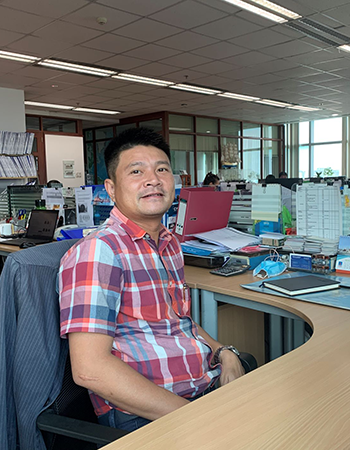 Dao Chi Thiet
General Director of Thoresen - Vinama Logistics Co., Ltd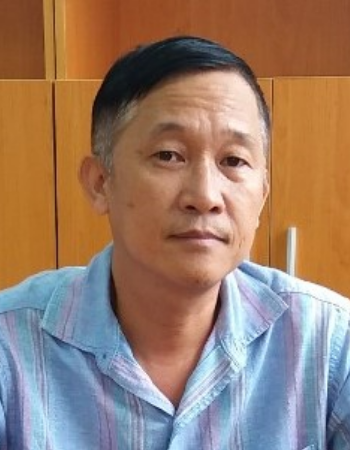 Pham Viet Ha
General Director of Thoresen - Vinama Tug Joint Stock Company