OUR SERVICES
Chartering & Brokering
With our experience in-house chartering team, we are able to provide customers with regularly updated market information, give guidance on their freight enquiries and assist in making fixtures as required. We have established good relationships with some key Vietnamese owners as well as some international owners, thanks to our affiliated in-house cargo (Fertilizer) as well as due to the vast experience of our staff.
We are following up and assist along the way, from booking note to final settlement, and do our utmost to ensure a satisfying performance throughout the respective voyage.
While we focus on breakbulk and project cargoes, we can assist with all other customer requirements.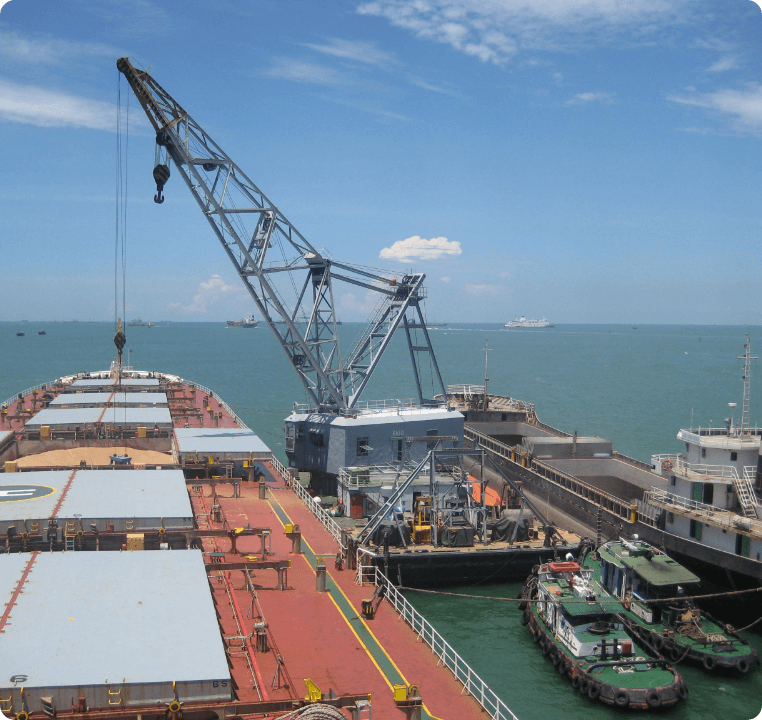 We can offer the following services:
Freight requirements for bulk commodities like fertilizer, rice & grains, coal, etc…
Break bulk cargo and project cargo inquiries
Voyage and time charter requirements
Post fixture follow up
Daily reporting
Update on market situation and freight levels
Guidance on booking/fixture note terms and conditions